My time here at Ulovane has been the most amazing since college, I came here with a mindset that every day would be studying and hard work when in reality, it has been a combination of studying, fun activities during the week, and practical aspects to help our education and understanding of the wildlife and nature of South Africa.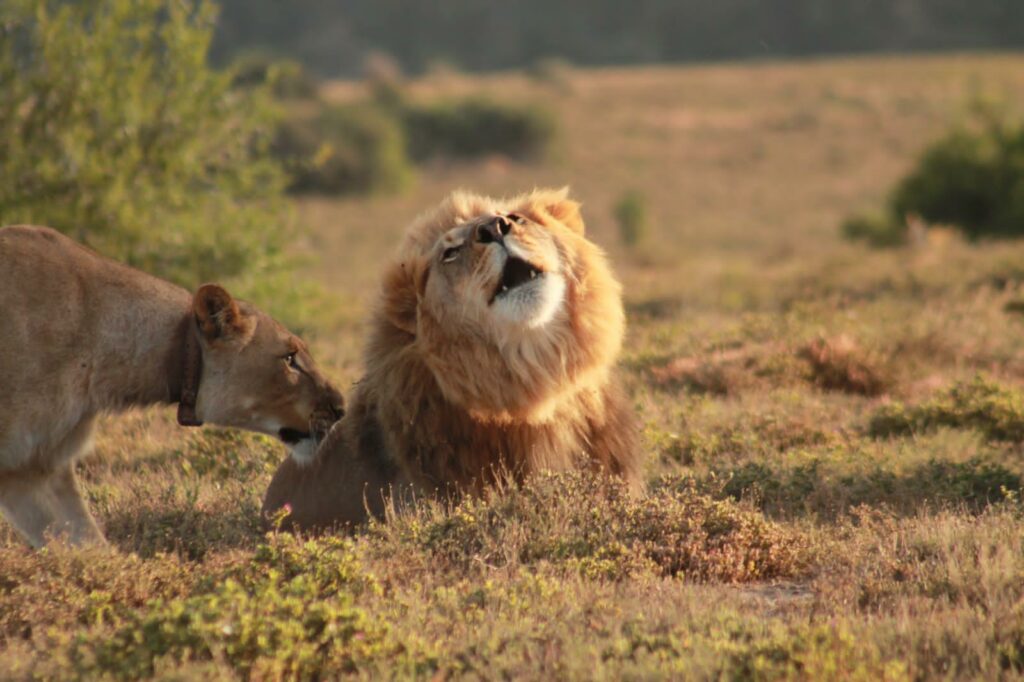 The most outstanding moment for me that happened in this course, was the sleepout at Bush Braai and the amazing sighting of a mother cheetah and her two offspring stalking and preparing to hunt a herd of impalas. I have never in my life been able to experience these incredible mammals observing and almost scouting the herd as they got closer and closer. The sleepout at Bush Braai was another experience that has made this whole course magical to me, from setting up our sleeping bags to listening to nature while preparing for the braai. And I must not forget about the lions roaring at night! Which was unbelievable to listen to, taking part in night watch was also amazing, to wake up in the early hours of the morning, sit by the campfire, listening in on the birds chirping while watching the sun rise through the trees.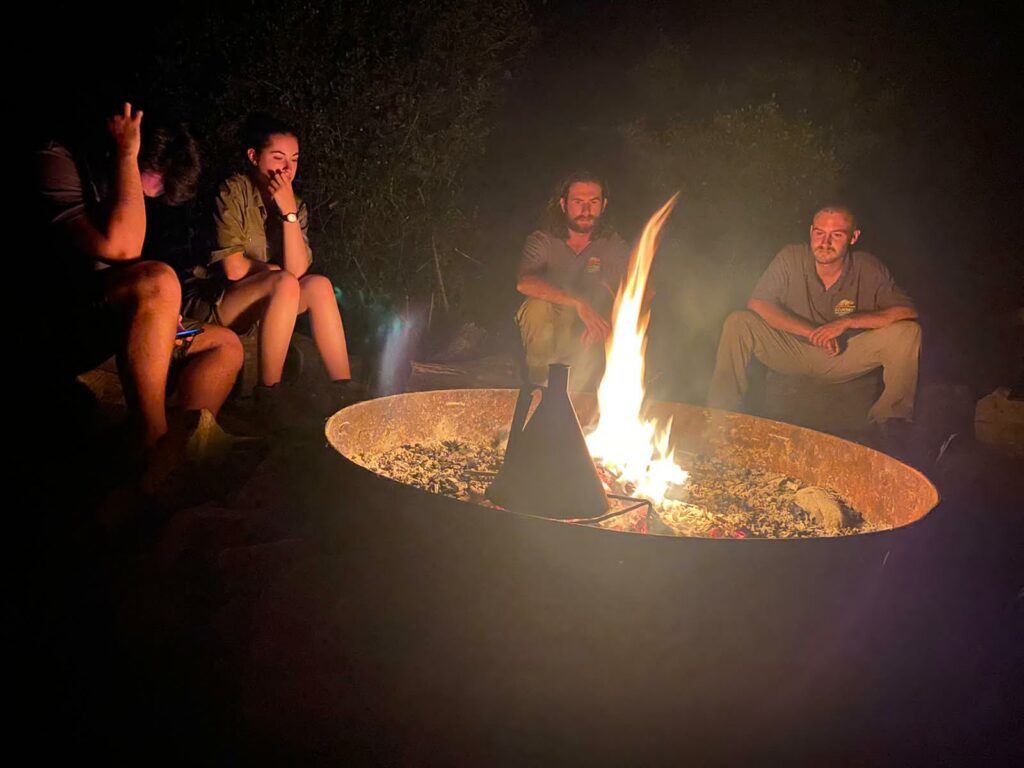 The theory components all made me realize how little I knew about my surroundings, from what formations of clouds are currently above us or how the rocks under our feet form by pressure, heat, and gravity. Personally, I would say the one unit I enjoyed the most was reptiles as there was so much I didn't know about them from how there are four different tooth structures among snakes, and how each different tooth structure relates to the species of snake and the type of venom (or no venom in the case of solid-toothed) they utilize to immobilize their prey. We learned about the four different movements of snakes as well, which blew my mind as I always thought that snakes all move in the same way. All the units and subjects we have covered have helped me expand my knowledge and use it with my guests on game drives.
The new skills I have acquired from this course will be game viewing (4X4) driving and tracking (even if I need a little more practice with tracking). These skills are things that I have lacked or have never been taught to me, it was such fun to acquire both these skills and be able to use them out in the field. Driving the vehicles here at Ulovane has allowed me to advance my driving and perfect my clutch control while learning how to position the vehicle in such a way that all guests can see what I am interpreting.
This week has been a crucial time for us as we have been completing our assessment game drives, all students complete two assessment drives, creating and delivering a guided experience to external guests.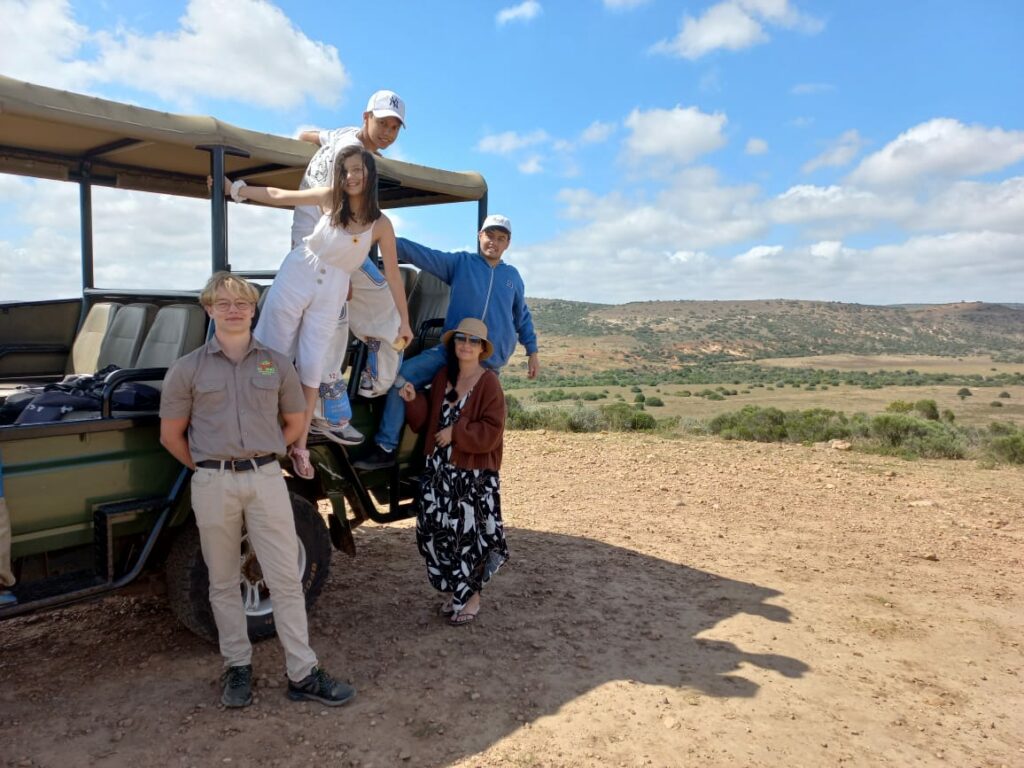 This course is not just about learning skills, you also learn a lot about yourself as a person. During this week of assessment drives and throughout the whole course, I have personally discovered that; you must believe in yourself and see yourself as being able to succeed, without any negative thoughts coming to mind. If you make a mistake during your game drive, keep it in mind and analyze later how you could have dealt with the situation better, use it, learn from it, and improve on the next drive, do not let it get you down, we are all human and all learning. Another discovery I found is guiding is not easy and it does take a lot of time to perfect your abilities and knowledge to be a good guide, but teamwork is also extremely important, if everyone helps each other out, it relieves stress from your shoulders and allows you to prepare for the game drive or the exam that is coming up in the week. Huge thank you to all our guests for coming out and supporting us!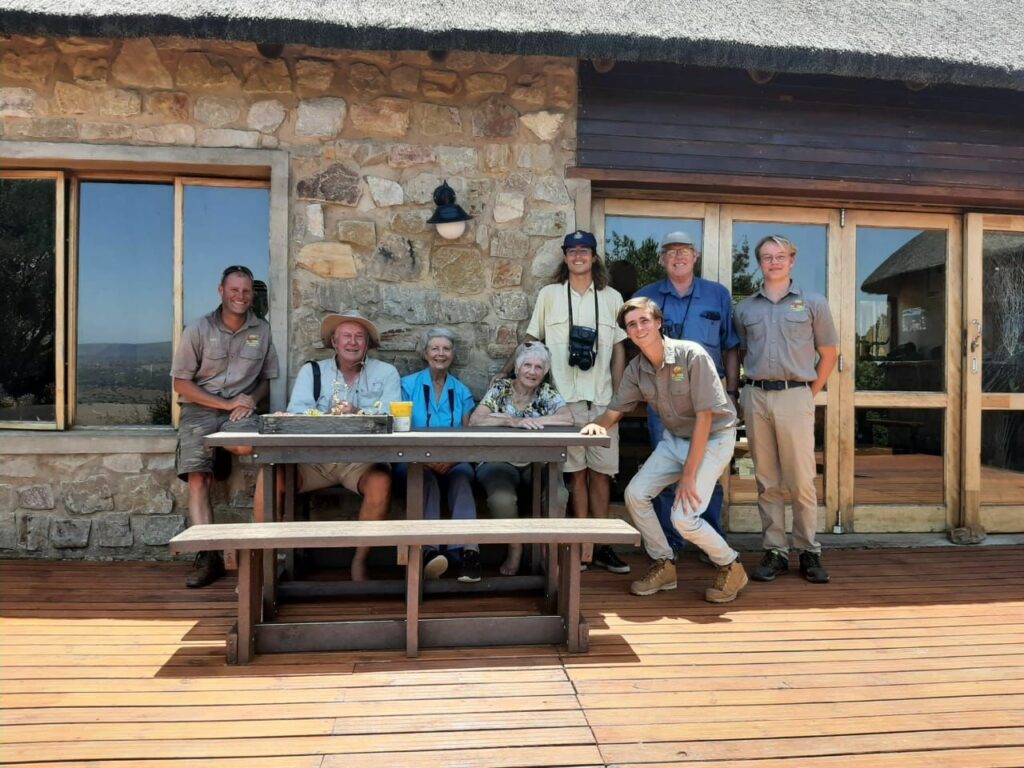 Overall, I have found Ulovane to have such a nice environment and staff that help you to do well in this course, but it is also up to your ability to be independent that makes it such an enjoyable course and placement. I have not done as much work and studying before so this was a huge thing for me, but I handled my time well here, and probably even returning home, I will still be studying as much as I am now here at Ulovane. – Liam Gill (UK/SA)
"The more that you read, the more things you will know. The more that you learn, the more places you'll go."

– Dr Seuss
---
Goodbye land, hello sea
During this past week, we've been able to experience fantastic adventures, starting with our fishing trip along an estuary called Kleinemonde west. We spent the day attempting to catch different species in order to identify and then release them. We ended up only catching fish from a single species, namely the Cape Stumpnose. However, we did catch a sizeable haul for the time spent there with one of us catching 10 fish on his own.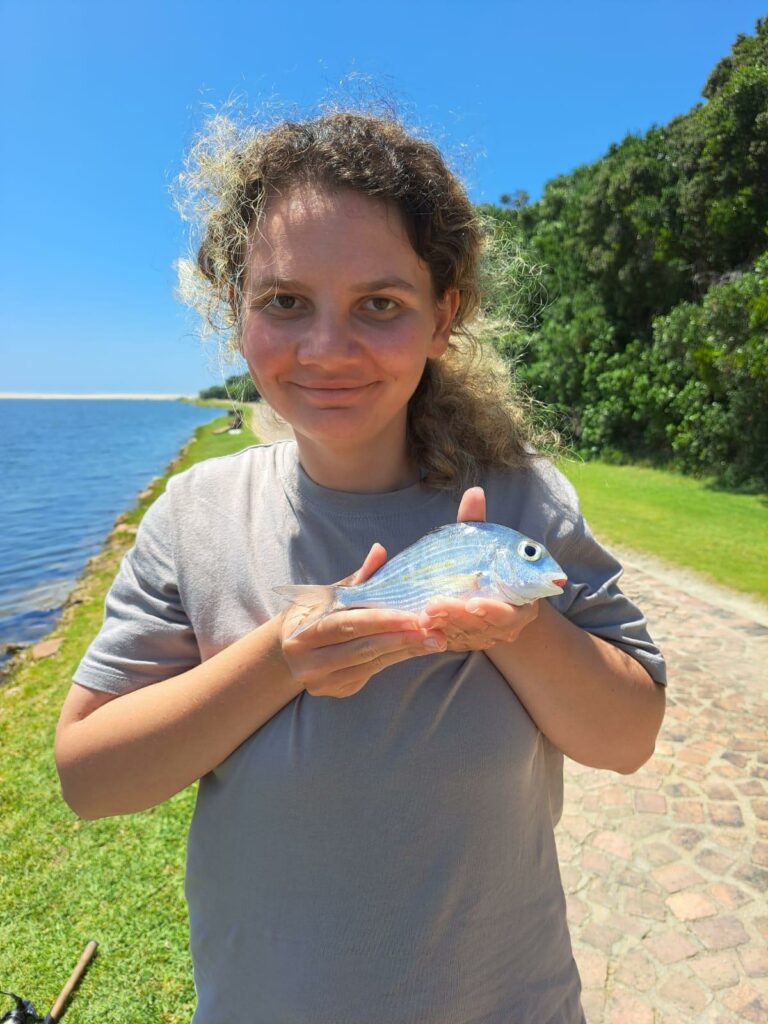 Next we took a trip to SAIAB, the South African Institute for Aquatic Biodiversity, and the Albany Museum in Grahamstown. At SAIAB we got the wonderful opportunity to learn more about the processes which go into identifying, categorizing, and preserving different aquatic species utilized for scientific study. We were also introduced to the BHL, the Biodiversity Heritage Library, which acts as a resource center for the study of various topics surrounding the aquatic environment.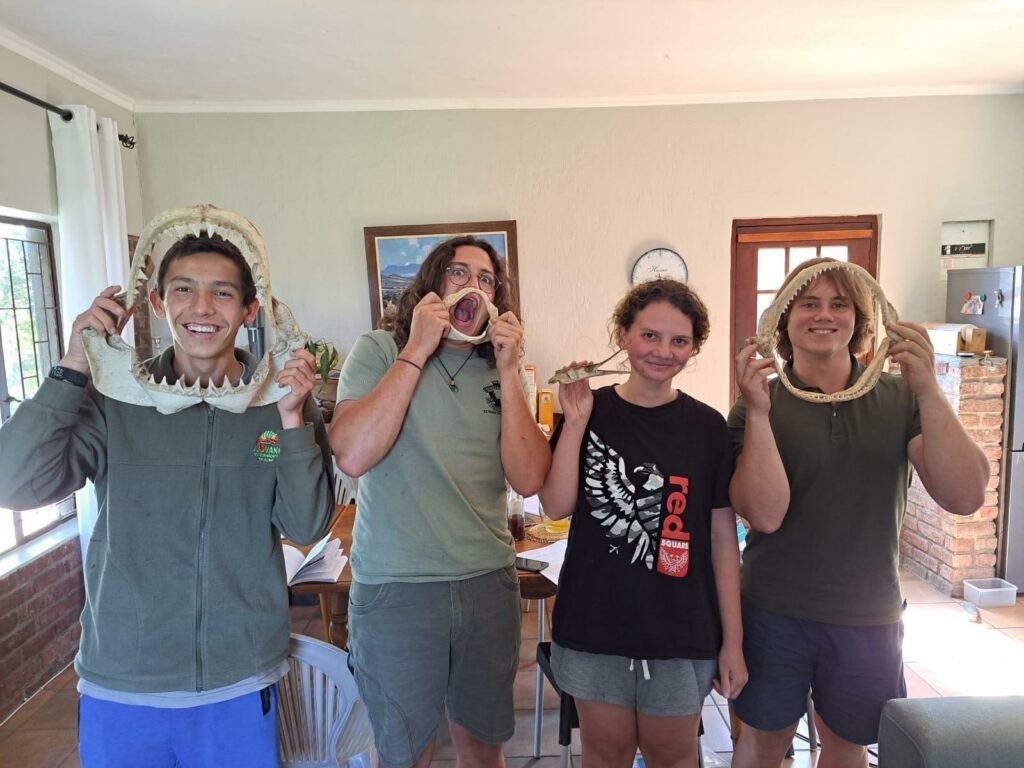 While at the Albany Museum we got to view various examples of historically important factors, such as a mural displaying the geology and topography of the surrounding area and how it changed over millions of years. This visit marked the end of our studies in Kleinemonde, with us traveling towards Seaview for the final stretch of our journey.
As we made our way to Seaview we were able to travel along the Alexandria Dune forest, watching with awe as great towers of wood went past our windows.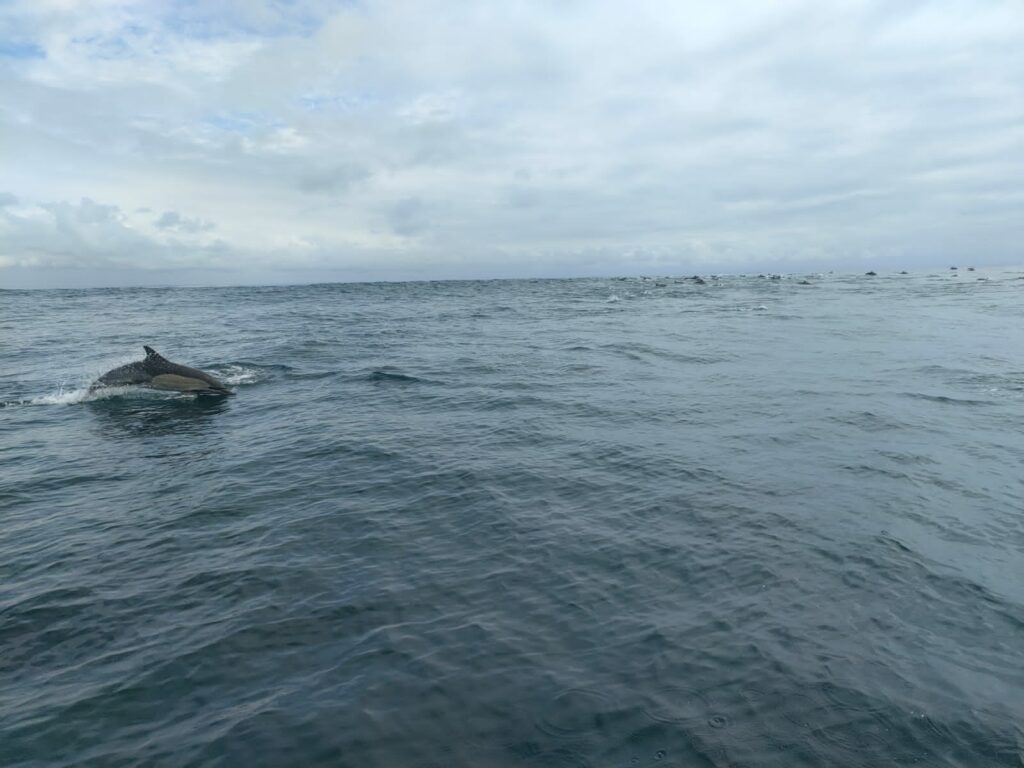 The highest point of the week for me would definitely be when we when on a boat with Raggy Charters, towards Saint Croix Island, where we were able to spot vast numbers of Long-Beaked common dolphins swimming in a group while hunting for food. During this trip, we were also able to spot a colony of the endangered African Penguin, whose population has greatly decreased due to past exploitation of their guano, which they use for nesting, for utilizing as compost.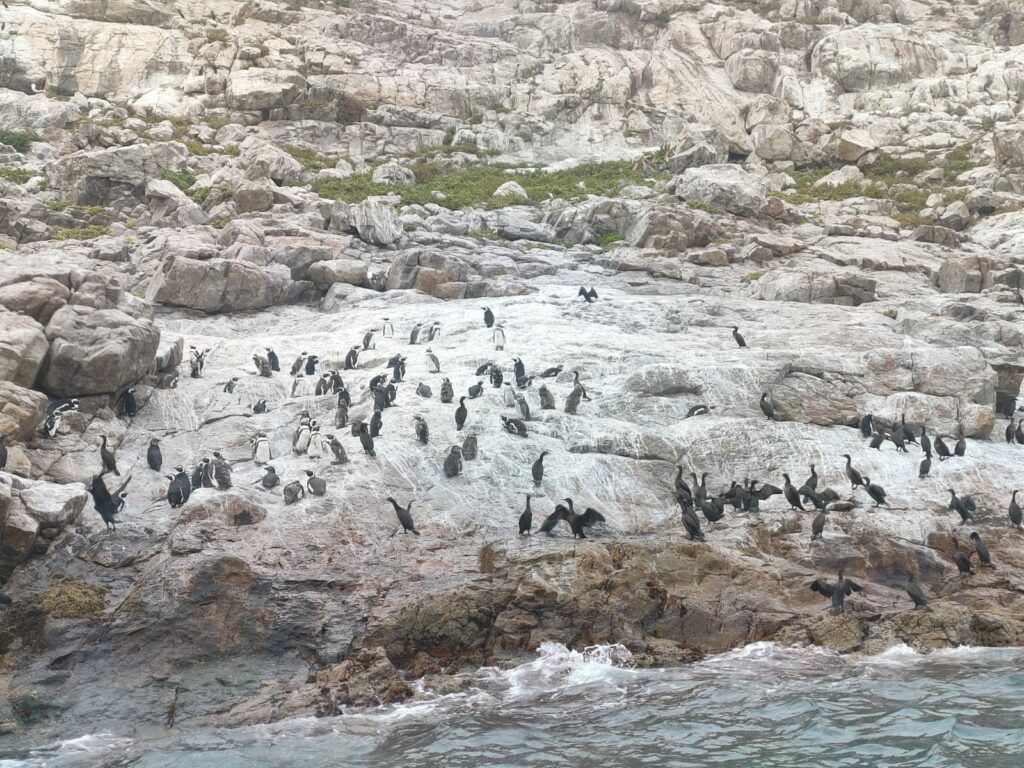 The whole Marine Guide course has been a wonderful experience, with plenty of opportunities to learn about the marine environment and different factors that can come into play, such as something like areas where rivers lead into the ocean, leading to a heightened number of nutrients in the water through sedimentation, allowing species in these areas much more food for nutritional requirements.
This has truly been a great adventure that has only furthered my understanding of the marine and coastal environment, for which I am truly grateful. Good luck to everyone who will go on to do this course, wishing you all the best. – JP Barnard (SA)
"The beauty and mystery of the ocean, fills our lives with wonders, vast beyond our imagination."

M. L. Borges