A warm Ulovane Welcome!
From being woken up by the three little birds, to serenity in the hammock watching the pink skies to lion roars, before the full moon blinds you in the night sky, we can finally say that we have been earthed.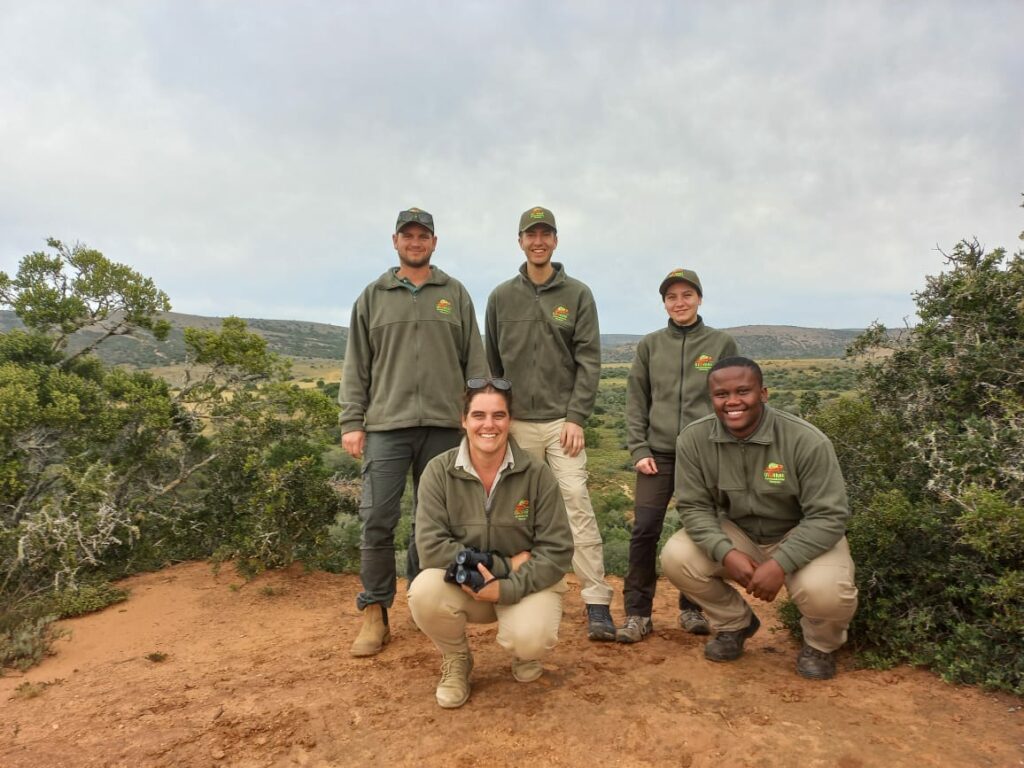 As we leave only our footprints behind, our first week at our beloved Ulovane campus which we call home, has now come to an end. Our daily duties and procedures at first sounded like boring repetition but by the end of the week, it felt like a month of being at the most amazing theme park. Monday to Friday we enjoyed three-to-five-hour lectures where we learned a little bit of everything but mainly astronomy and standard operating procedures for both Amakhala Game Reserve and the Ulovane Campus. We will have to wait for our marks to find out if we remembered it all.
Each day we pursued a four-hour game drive. These drives did not only allow us to get to know the area and the beauty within. The information and knowledge gained through the class work were also proven to be meaningful during these drives, let's just say we all gained a new appreciation for the Universe.
Each sighting during our drives found us sitting in awe. Whether it be an Angulate tortoise laying an egg, a lion on an eland an ostrich kill, or a caracal in ambush mode behind a bush. These are memories that we will share forever and stories that we fight about to determine who gets to tell them around the campfire. This was week one. A week that we will all never forget, starting with butterflies in the stomach to friendships that will never be forgotten. – Christopher – a local Eastern Cape boytjie
---
Ready, set, GO!
And we are off, we have had our first exams and now we really started. Our second week started with an entertaining lecture on geology and with it got to know what our lovely planet consists of. In the afternoon we went on a game drive and had our first look at the three cheetah brothers. They were actively searching for their prey that night. We had a beautiful view during a wonderful sunset.
The next day we had our second lecture on geology to get to know our area. We got to know what the place of many aloes consists (Amakhala) of. Which type of rocks the ridges are made up of and what types of soils can be found where. Did you know what the importance of soil is on an ecosystem? Well, a type of soil is decided by which rocks are found in the area. These soils attract certain plants because the soil consists of the things that plant species need. The plants then attract certain herbivores and these in turn attract their predators. So soil has a big impact on what lives in an area.
Our lecture on fish the other day had a bit a longer duration than it should have had. Everyone was tired of the past days and it took some time to get everyone going. The game drive, therefore, came at the right time for some of us. Others were still active and they were the ones to hear the male lion roar and we then actively tried to search where it was lying down. It was nighttime so the darkness didn't help too much. Trying to find it by pinpointing after the lion roars. When we did eventually find the male, it was just incredible, what majestic animals they are, and what a perfect way to end the evening.
We also had vehicle skills this week where for some of us we changed a tyre for the first time. It was a little struggle at first, but then everything went quite smoothly. That day we also learned how the engine worked and how the different components are connected and what their purpose is in the system. If there are complications with the engine and the vehicle doesn't start or work anymore, we now know what to look for which is dependent on what level the lights work.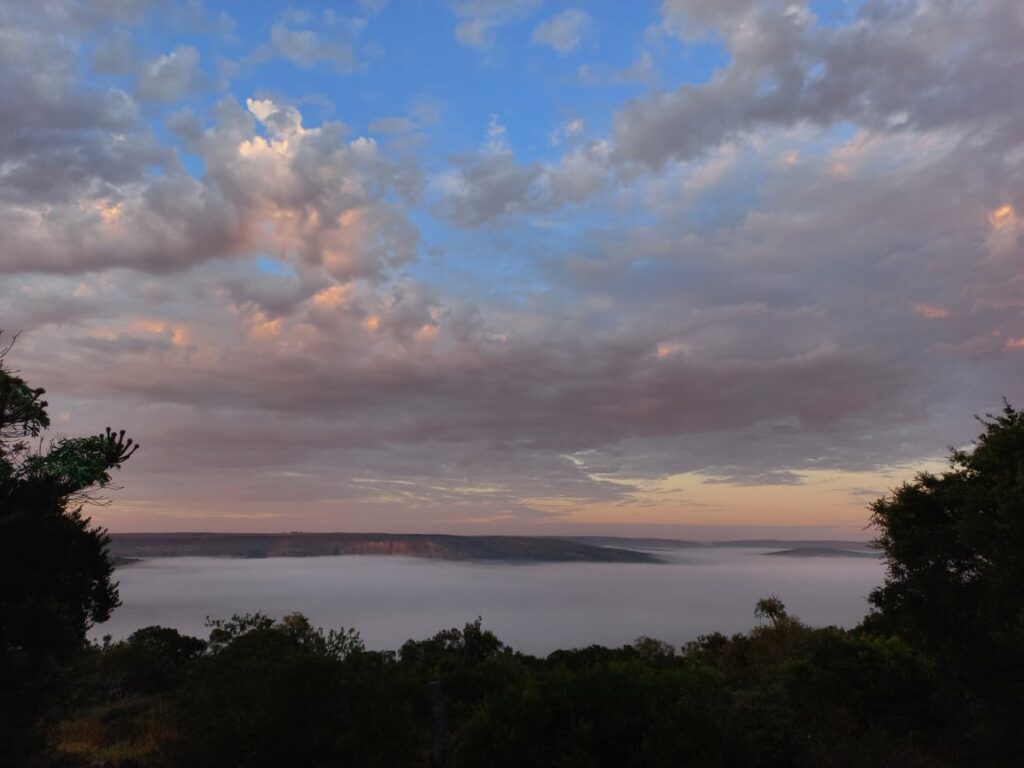 Just before the end of our second week, we discovered what our assessment drive would look like in the later weeks. We got a lot of useful information from that experience and we can't wait until it is our turn.
We are one of the lucky groups because we have seen some special reptiles and we almost have seen every mammal there is on Amakhala. For example the water monitor and some different species of snakes. It is amazing looking back at the past two weeks that we all have experienced so much already and that is only to become more fun in the future. – Bram – representing Holland with a big smile & long legs
"Nature is not only all that is visible to the eye, it also includes the inner pictures of the soul."

– Edvard Munch